Digital Book – Paralysis
Course/s
BA Visual Communication Project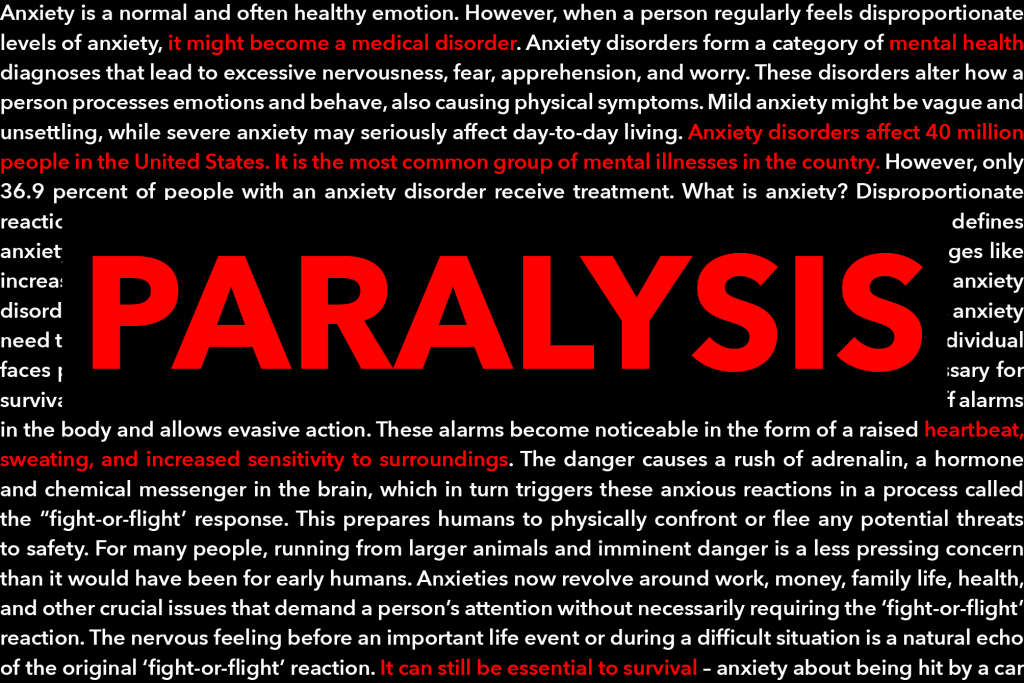 The difficult moments during the Pandemic 2020 that each of us had to face – anxiety, loneliness, anguish, overthinking – had a strong impact on our lives, giving us the opportunity to listen to ourselves, to know ourselves and to try with our strength to get out of this "paralysis". Something unbalanced such as anxiety presents itself as eccentric, as unexpected, sometimes difficult to manage and unpredictable.
I saw quarantine as a pause for reflection, a forced pause, never experienced before, so I thought to talk about the psychological consequences of the pandemic on people, going deeper and analyzing a more subjective and personal aspect, close to the public.
The project could be compared to a curved line that starts from the bottom and then reaches its peak and slowly returns downwards. The sometimes chaotic layout, the clear and very saturated colors and the wide white spaces would aim to convey this psychological confusion interspersed with moments of stasis, and then gradually reach as a descending climax to the apex of anxiety, to "touch" the subject and then recognize it, to go down again finding solutions and more reassuring elements to overcome the situation.
This is an interactive digital publication: the great use of technology we had to deal with during quarantine led me to create a book that could emotionally involve the reader even with just one look, without necessarily focusing on the texts, to give also a graphic impact thanks to the eccentric and impactful layout.