SVETLO
Course/s
BA Product Design Project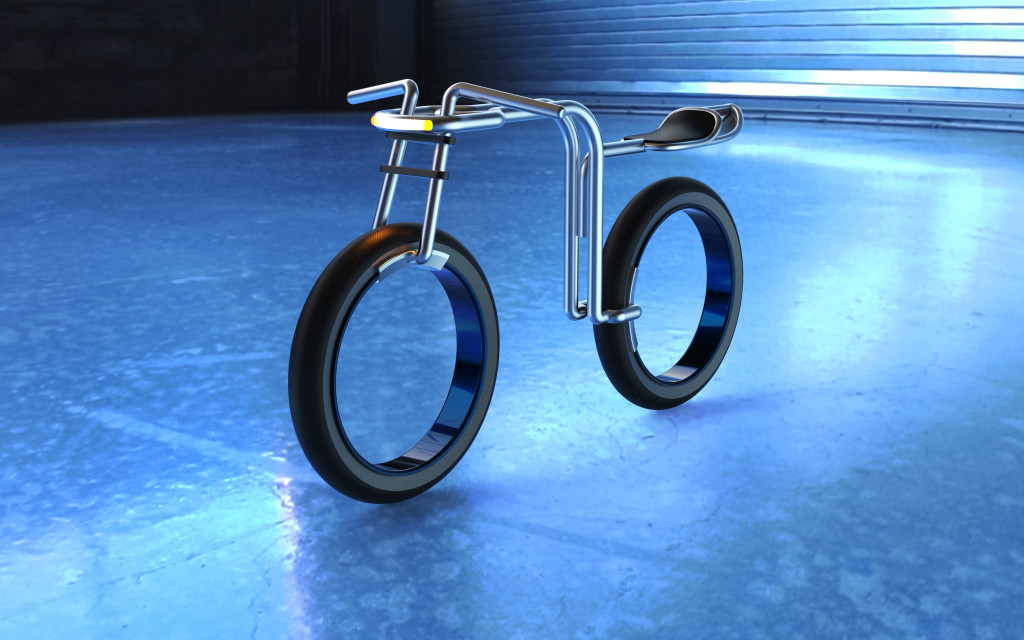 This motorcycle, called SVETLO*, is a mix between mechanical innovations and inspiration from the old style.
As part of the "Legerezza" project, I developed an electric "urban" motorcycle.
Lightness is for me a research as much aesthetic as technical.
My goal is to redesign the bike in order to lighten its structure and components as much as possible.
For this, I equipped it with motorized orbital wheels (same operation as electric motors but adapted to orbital wheels).
The electromagnets are powered by the battery via the e-control handle. This handle allows the driver to accelerate and decelerate using only the e-control wrist. By activating the throttle, the motorcycle picks up speed, but by releasing it, regenerative braking is automatically activated and slows the motorcycle. This energy is recovered by the battery, its autonomy is 40 km.
Able to reach 45 km/h, this moped is ideal for daily urban travel and complies with moped legislation.
The integration of its new technologies makes it possible to reduce the number of components of this motorcycle and therefore makes it possible to lighten physically and visually.
Its thin and light silhouette, easy to handle, gives the rider the impression of being one with the motorcycle.
*SVETLO: light in Czech